Riding the Wave of Life With Food Allergies
Last updated: August 2022
Food allergies are quite common and affect about 32 million people in the United States. About 10 in every 100 adults and 7 in every 100 children have a food allergy. A food allergy may begin in childhood or develop suddenly in adulthood.
Any food can be an allergen and cause an allergic reaction. However, 8 main types of food cause about 90 percent of all reactions. People with a food allergy can react to even the smallest amounts of a food, making living with food allergies scary, all-encompassing, and, sometimes, life-threatening. In our Inaugural Allergies In America Survey, 1,021 respondents shared their experiences living with all types of allergies.
What are the most common food allergy triggers?
Knowing which specific foods can trigger your symptoms or a serious allergic reaction is vital to avoiding exposure and keeping you safe. But, since allergies to foods can develop suddenly and even to foods that previously caused no harm, avoiding triggers can seem like a moving target.
Finding the best way to control and manage allergy symptoms takes time and is different for everyone. Across all the types of allergies, most people surveyed manage their symptoms by avoiding allergens altogether.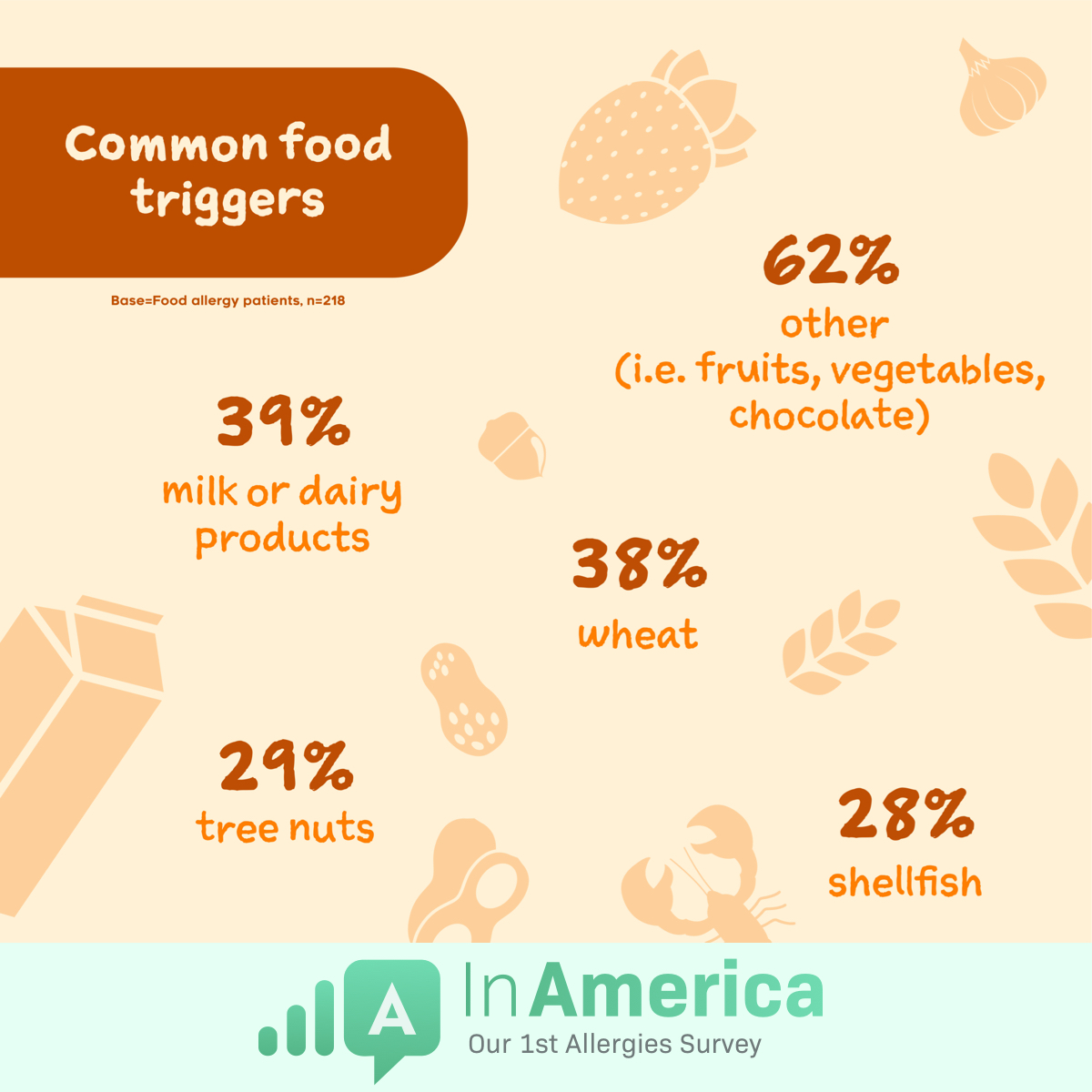 What ways have people been diagnosed with food allergies?
People who live with allergies have used a variety of tests and methods to get their specific diagnosis. Getting the right diagnosis can inform the best treatment plan for you.
Diagnosing food allergies can be difficult. Someone may not have the same allergic reaction every time they are exposed, and symptoms can vary greatly from person to person. Another frustrating barrier? For food allergies, there are many unproven allergy tests available that provide inaccurate results. Unfortunately, for those with food allergies, a common way of learning about their allergy was by an exposure that resulted in emergency care or anaphylaxis.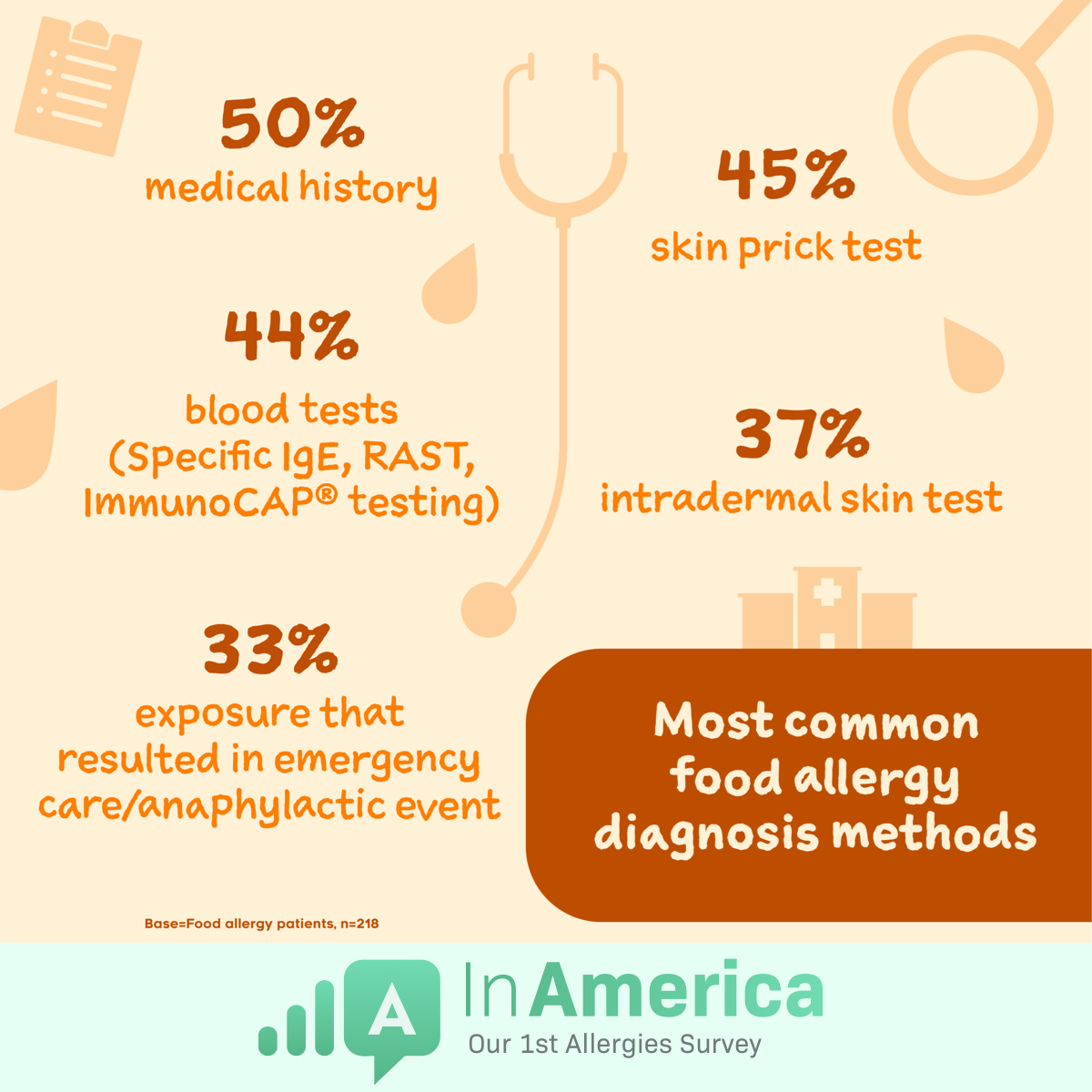 The Inaugural Allergies In America survey was conducted online from March 2020 through February 2021. The survey was completed by 1,021 people.

Community Poll
Are you able to have a pet at home with your allergies?