Allergy Awareness Month 2022
May is Allergy Awareness Month!

Quick Quiz
About how many people in the United States are allergic to at least 1 allergen?
While awareness is not limited to just one month, throughout May we will be focusing on sharing community stories, dispelling popular myths, and answering community questions to help those living with allergies. Keep reading to discover 4 ways you can join us this month in spreading allergy awareness.

Community Poll
How important is allergy awareness to you?
1. Enter our giveaway!
Until May 31, you can enter our personal steam inhaler giveaway! To support 1 lucky community member manage respiratory allergy symptoms, we are giving away a MyPurMist Ultrapure Steam Inhaler.
To learn more about our giveaway and how to enter, click here!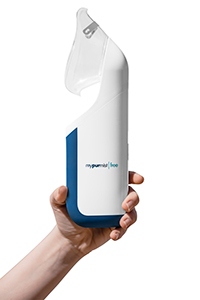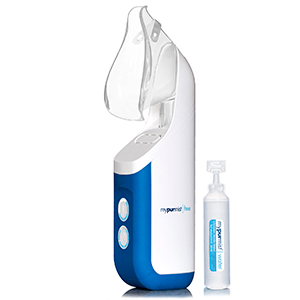 2. Share your story
Speaking out about your experiences can be a form of advocacy. Spread allergy awareness by sharing your personal story. How have allergies impacted your life? How are you managing your allergies? What was your first allergic reaction experience like? Sharing your story is a great way to support the community and connect with others who can relate.
3. Join the discussion
What would you like to share with others about living with allergies? Do you have any questions you would like to ask the community? Join the discussion by creating or responding to one of our forums. Our forums cover a wide range of allergy-related topics, including discovering your allergy triggers and sharing allergy reaction experiences. You can also show support to the community by commenting on someone's story!

This or That
Which best describes you?
4. Connect socially
Follow us on Instagram (@allergies_hu) or Twitter (@Allergies_HU), and like us on Facebook (@AllergiesHU) to stay up-to-date with the community all month long. Connect with an online community that understands what life with allergies is like and can answer any questions you may have. Throughout awareness month we will be sharing stories, dispelling myths, publishing new articles, and engaging in forum discussions. Share with others in your network affected by allergies!
Connect with us to stay up-to-date and get the most out of Allergy Awareness Month 2022.
This article represents the opinions, thoughts, and experiences of the author; none of this content has been paid for by any advertiser. The Allergies.net team does not recommend or endorse any products or treatments discussed herein. Learn more about how we maintain editorial integrity
here
.

Community Poll
How often do you connect with others who have food allergies?